Welcome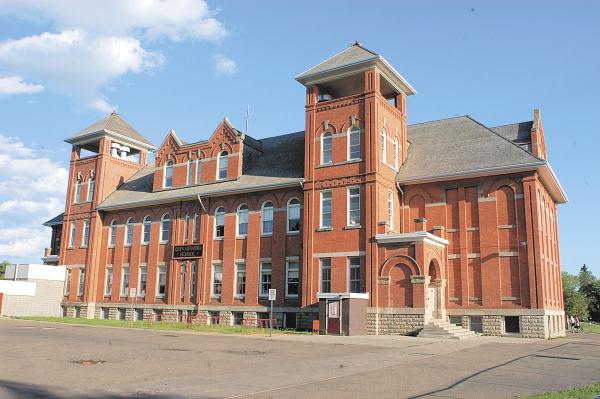 Historic Queen Alexandra School, located in the heart of Old Strathcona, promotes a rich educational experience for children and continuous professional growth for teachers. We are located just a few blocks away from the University of Alberta. Students come from a variety of communities in south west Edmonton. We are a close-knit community that supports whole student learning.
Queen Alexandra offers two alternative programs: Logos Christian Program where students receive a strong academic education in a spiritually nurturing environment and French Immersion beginning Fall 2020.
Kindergarten and New Student Registration - Opens February 3rd, 2020
Registrations for kindergarten and new students to Edmonton Public Schools begin on February 3rd, 2020. Kindergarten children must turn five years old on or before

December 31, 2020.

To submit registration paperwork online directly to our school, please see our registration page under the "For Parents" tab.

Your child's birth certificate or passport is also required.
Grades 1 through 6: Pre-Enrollment Registration Opens on March 9, 2020 and closes April 15, 2020
Current Students: Pre-enrol in SchoolZone
Get ready for the 2020-21 school year! Sign in to your parent SchoolZone account between March 9th and April 15th to slect your child's preferred school for next year. Whether your child is staying at Queen Alexandra or changing schools, all students need to pre-enrol. Knowing how many students to expect helps schools prepare to welcome them in September. If you need help, contact the school at (780) 439-2516.
New to the Division?
Instead of using SchoolZone, students who are new to Edmonton Public Schools need to submit a completed Student Registration form. Find the form and list of documents needed for registration here
New to Queen Alexandra - September 2020!
French Immersion - Kindergarten and Grade 1
Enrollment is currently being accepted for Kindergarten and Grade 1 French Immersion. Completing French Immersion in Kindergarten is not a prerequisite for Grade 1 French Immersion.
Kindercare and Out of School Care
Discovery Place Preschool Society of Edmonton will be offering Kindercare and Out of School Care at Queen Alexandra School in the Fall of 2020. Information about Discovery and details about how to register for their service will be available on their website at www.discoveryplacepreschool.com