Discovery KinderCare and Out of School Care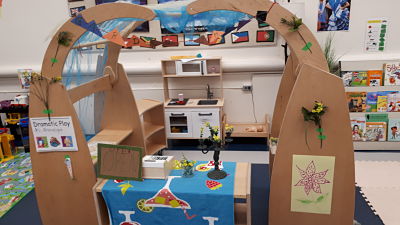 Discovery Place Preschool Society of Edmonton is offering KinderCare and Out of School Care at Queen Alexandra School!
Discovery Place Queen Alexandra is an accredited, not-for-profit organization that provides comprehensive, compassionate, and engaging child care for children enrolled at Queen Alexandra School from Kindergarten to Grade 6. We operate daily from 7:00AM-5:30PM including PD Days, Non-Instructional Days, Spring Break. Discovery is closed on all Statutory holidays and part of Christmas Break from December 24th - January 1st.

Our program is planned around a weekly schedule, where the ideas are chosen based on the children's interests. We ensure to give the children the opportunity to be apart of the planning and are encouraged to give their input for the daily activities. Our team takes pride in our inborn ability to build positive relationships with the children, their families and the surrounding community. We offer affordable monthly rates for the families in our community with our Kindergarten fees being $705/month and $470/month for children Grades 1-6.

We will also be holding a Summer Camp program with a lot of fun and child inspired activities which will keep children engaged. To register you can email discoveryoscqueenalexandra@gmail.com or call (780) 263-5573.