Discovery KinderCare and Out of School Care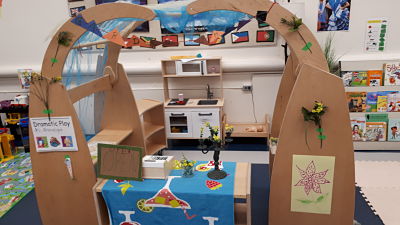 Discovery OSC and Kindercare, housed within Queen Alexandra School, is an accredited, not-for-profit organization. Discovery provides Kindercare as well as care before and after School. Discovery provides comprehensive, compassionate and
engaging child care for children enrolled in Queen Alexandra School from Kindergarten to Grade 6. We operate daily from 7:00AM-5:30PM including PD days, non-Instructional days, spring and summer break. Discovery is closed on all Statutory holidays and part of Christmas Break from December 24th - January 1st.
At Discovery Place, it is our mission to offer dynamic child-lead programming. Students build their projects, crafts, experiments, and activities off of their interests. Discovery staff encourage children to express their curiosity through art, imaginative play, crafting, and building. Discovery OSC Centres are a safe space for children to thrive and explore their passions.
We offer affordable monthly rates for the families in our community.
Kindergarten fees: $725/month
Grades 1-6 fees: $485/month
Summer-camp fees: $615/month
Registration fee: $100
Subsidies and the Affordability Grant are available for all families:
https://www.alberta.ca/alberta-child-care-grant-funding-program.aspx
https://www.alberta.ca/child-care-subsidy.aspx

For more information or to register your child, please email: discoveryoscqueenalexandra@gmail.com or call (780) 263-5573.